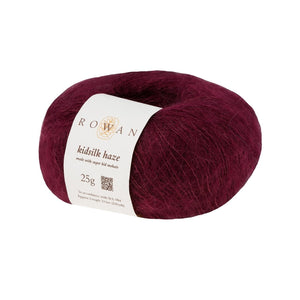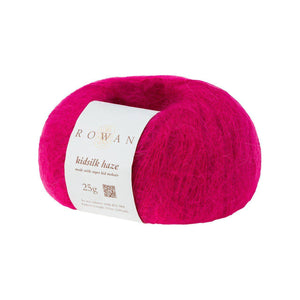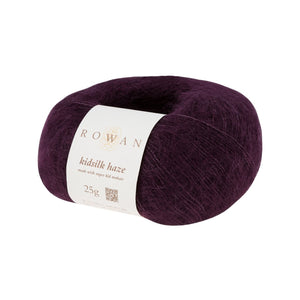 Looking for other products similar to this?
---
Product Information
Rowan Yarns' collection of KidSilk Haze.
New Kidsilk Haze Colour 50g shades now in store here.
The popular Kidsilk Haze is a beautiful and versatile yarn made from a blend of 70% super kid mohair and 30% silk.

It can be used with a variety of needle sizes to create different effects and styles, and is particularly known for its suitability for lace work and for double (or more) stranding with itself and other yarns for a light and hazy finish.
Fibre: 70% Mohair 30% Silk
Average Gauge: 18-25 stitches, 23-34 rows to 10cm knitted swatch or as suggested by pattern
Yardage: 210 metres per 25g ball
Care: Gentle hand wash.