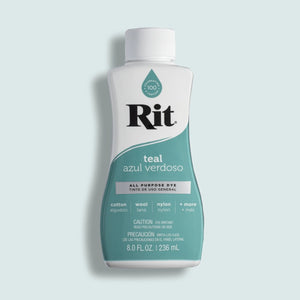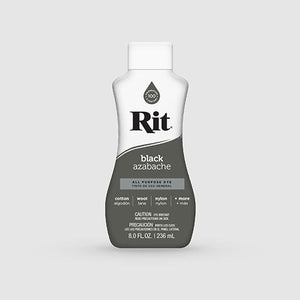 Looking for other products similar to this?
---
Product Information
Rit All-Purpose Liquid Dye is a tried and true classic which adds a bit of dazzle to natural fabrics like cotton, wool, and silk, as well as synthetics like nylon and rayon. This is a simple, non-toxic way to bring the colour of your choice to your mixed blend yarns, garments, household items, and more.
Works best on Cotton, Linen, Rayon, Ramie, Cellulose fibres and fabric blends.
226ml