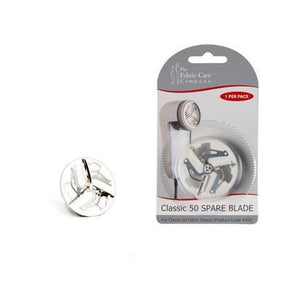 Looking for other products similar to this?
---
Product Information
The Classic 50 Fabric Shaver is an essential for clothing maintenance in any household.  Keep clothing looking fresh and new by easily removing pilling and fuzz from your entire wardrobe. If you want the actual shaver, click here.
Pack contains One Replaceable blade to ensure continued gentle but close shave of unsightly pilling with ease.