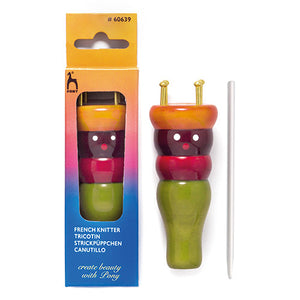 Looking for other products similar to this?
---
Product Information
This charming lacquered wooden French Knitter is a delightful and entertaining craft tool, dyed with vegetable colours in a glossy finish.
Useful to make I-cord quickly but also a starter tool to get beginners and children interested in taking up a hand craft.
Ideal gift!