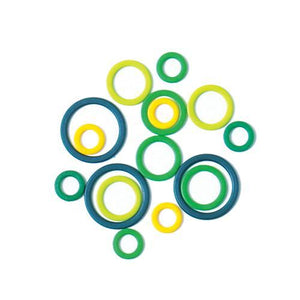 Looking for other products similar to this?
---
Product Information
KnitPro Stitch ring markers - now in a handy pack with 10 large, 20 medium and 20 small sizes. Just slip a marker onto your needle to keep track of the beginning of a pattern or chart or the join of a round - on the next row, move it back onto the other needle.
Pack of 50 stitch ring markers (10 large (16.5mm), 20 medium (10.0mm) and 20 small (6.0mm)) supplied in a cardboard pouch.
10897