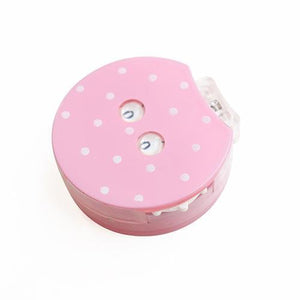 Looking for other products similar to this?
---
Product Information
Another version of the KnitPro Clicky Row Counter which is a convenient tool to count and track the number of knitted or crocheted stitches, rounds or rows.
Cute Pink colour with white polka dots.  Comes with a Push button and Lock/unlock mechanism which can be easily reverted back to zero.
10860