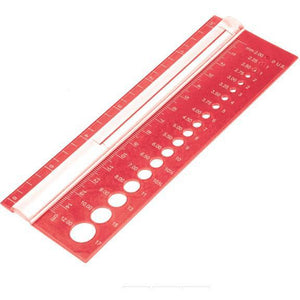 Looking for other products similar to this?
---
Product Information
Knitpro handy red rectangular ruler and needle sizer and tension gauge view window.
Measures KnitPro branded needles from 2mm to 12mm and has a magnified clear strip marked with a handy 10cm line to more easily count your stitches and rows.