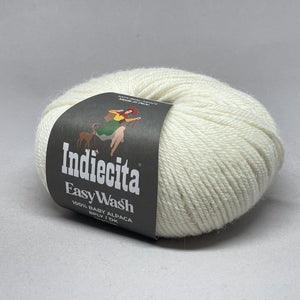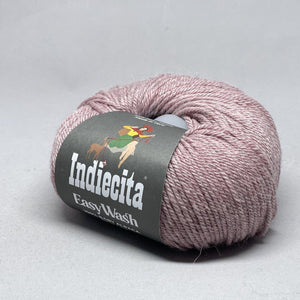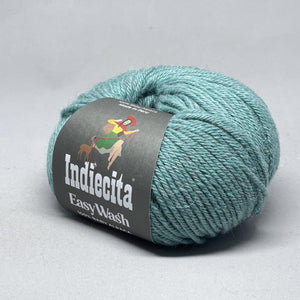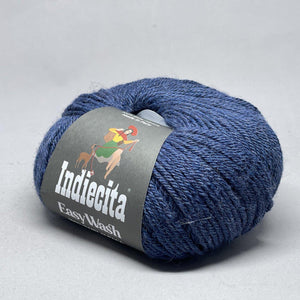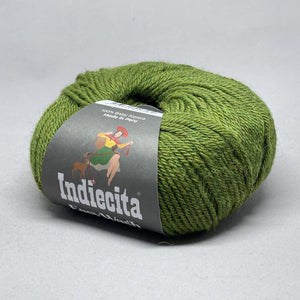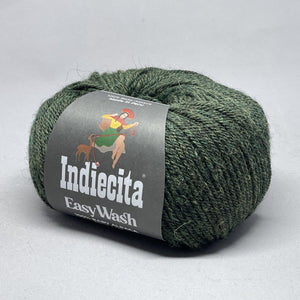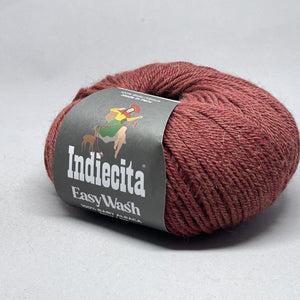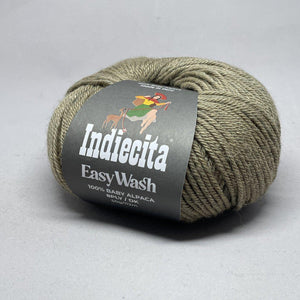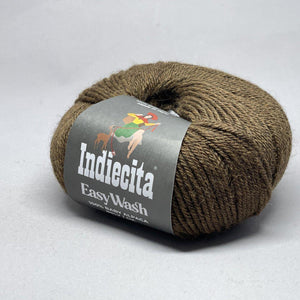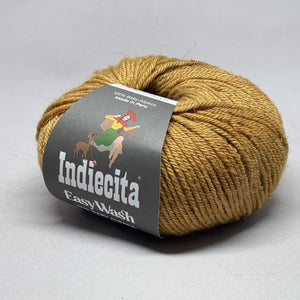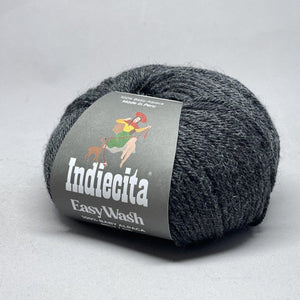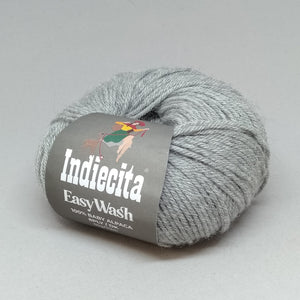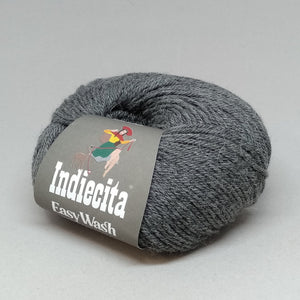 Looking for other products similar to this?
---
Product Information
Please note that supply of more of this lovely yarn is due later this year.
The trusted Indiecita brand, now made with a machine washable treated fibre for ease of laundering and all around convenience, this Indiecita Easy Wash DK 100% Baby Alpaca yarn by Alpaca Yarns is still one of the softest ever and sweetest 100% Baby Alpaca yarns on the market.

The Indiecita brand alpaca, sourced and spun in Peru is a luxurious yet affordable yarn for many projects but this Easy Wash version is particularly suitable for babies clothing, hats & booties and blankets, or for people who may be sensitive to wool fibre. If you prefer to handwash your handmade items, of course you can do so with this yarn, or you may wish to use the non machine wash version of the Indiecita DK 100% Baby Alpaca here which is on sale until stocks last.
Fibre: 100% Baby Alpaca - machine wash treated
Weight: Double Knit
Fineness: 21.5 to 22.5 microns
Yardage: 112m per 50g ball
Recommended needle size: 4mm or as pattern suggests.
Gauge: 22 sts per 10cm square knitted swatch, washed and blocked for accurate measuring and calculating quantities needed.
Care: Gentle cycle machine wash in cold water. Tumble Dry low.