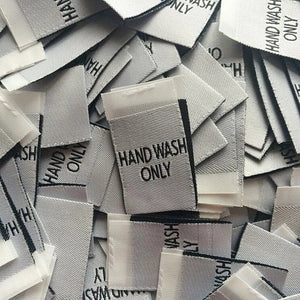 Looking for other products similar to this?
---
Product Information
Ensure your handmade objects are treated with care by adding a tag that shows the essential laundry or washing care instructions.
These woven Labels can be sewn into any garments whether knitted or sewn. Priced per label.
Each label measures flat 2cm wide x 6cm long and when folded, label measures 2cm x 3cm long
Made of Polyester. Silver Grey colour with black lettering.