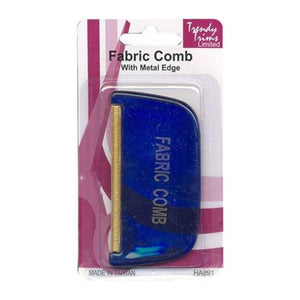 Looking for other products similar to this?
---
Product Information
Have your fabric looking neat and tidy with this metal edged fabric comb. Perfect for removing pilling, lint, hair and other debris.
An indispensable haberdashery item for care and repair of your knitted garments - the Fabric Comb with metal edge should be in everyone's knitting bag.