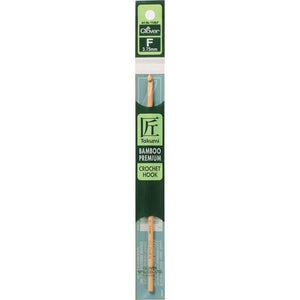 Looking for other products similar to this?
---
Product Information
Bamboo offers a smooth touch and smooth yarn feed - it is also 60% lighter than aluminium and provides a gentle grip on the yarn to reduce stitches slipping off the hook.
These quality Clover Takumi Bamboo crochet hooks are manufactured to precise standards and promise a uniform gauge and beautiful finish.
Note this is a discontinued product line.