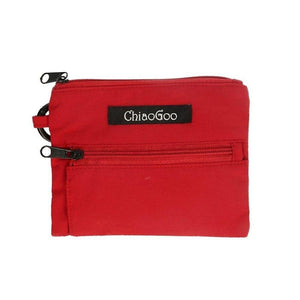 Looking for other products similar to this?
---
Product Information
Use these nylon pocket-sized pouches for your Shorties tips, cables, tape measure, scissors and all those accessories or for your little knitting notions.
The Red pouch for the original sizes up to 3.25mm. The Blue pouch is to store your extra cables and Shorties tips in the [S] small sizes 3.5mm to 5mm.
And now the Yellow pouch for the large [L] shorties tips from 5.5mm to 8mm.
Dimensions: 12cm x 9.5cm