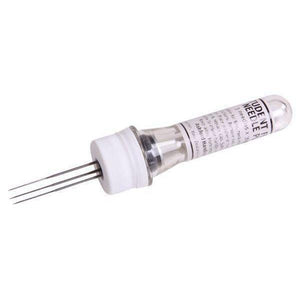 Looking for other products similar to this?
---
Product Information
Ashford Felting needle punch student is a handy and safe tool to create dry needle felted objects. The punch is used as a handle to 3 medium 36 gauge pronged needles as well as a safe storage container for the needles when not in use.
Needle felting is easy and quick with endless possibilities to create beautiful and unique flat and 3-D art forms. This form of dry felting just needs fibre and felting needles. The needles are made from high quality carbon steel.
Other related Ashford felting products can be viewed here.