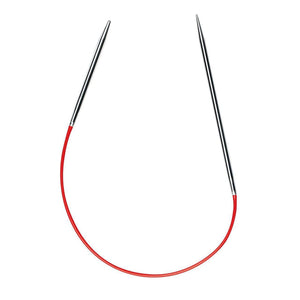 Looking for other products similar to this?
---
Product Information
Addi Sock Wonder Lace circular needles are 25cm long and have two needle tips of different lengths.
In this LACE version of the Sock Wonder circular, the longer 70mm needle tip has a lace tip and the other 45mm long tp has a basic tip.
The idea was from a clever idea provided by a customer. The knitting of socks, sleeves, mittens and baby clothes in a circular direction are made much easier by the mini circular needle, as the longer tip is easier to take hold of. Made of brass, white bronze coated.
Product code: 710-7
Please note that there are not 2.25mm or 2.75mm sizes currently available.