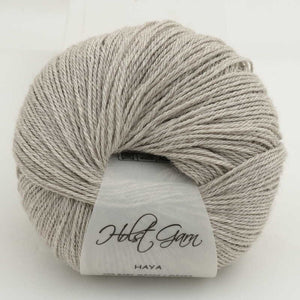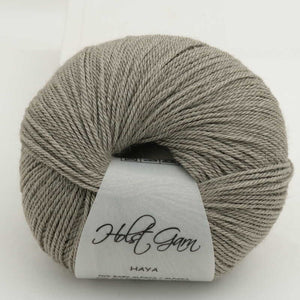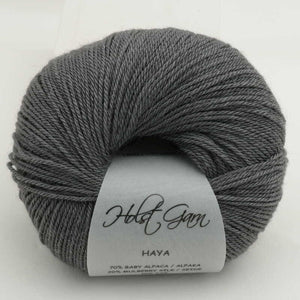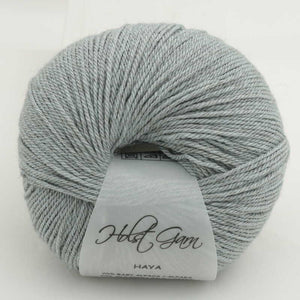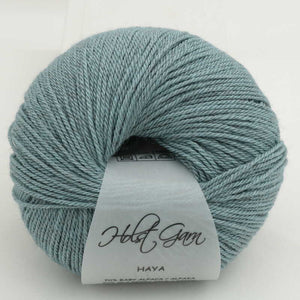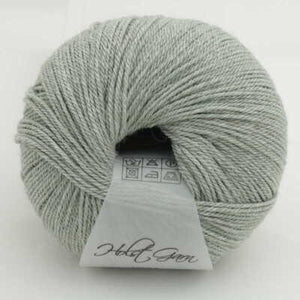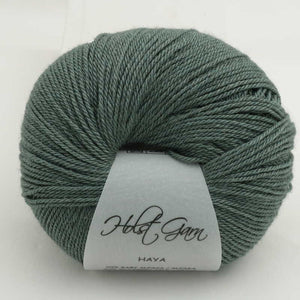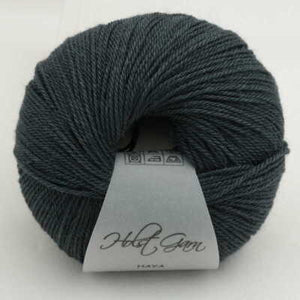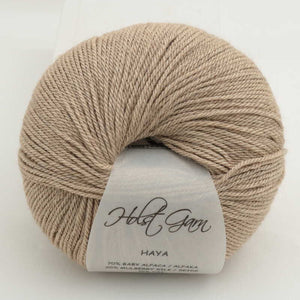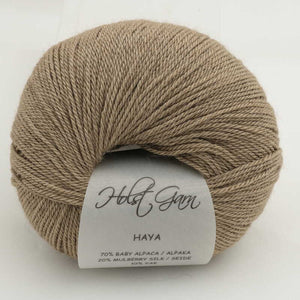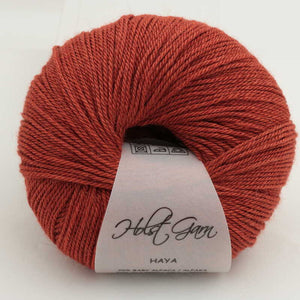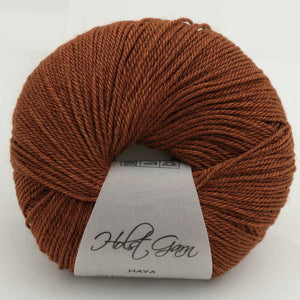 Looking for other products similar to this?
---
Product Information
Haya - a super fine fingering yarn - is another luxurious soft blend of 70% Baby Alpaca, 20% Mulberry Silk and 10% Yak by Holst Garn. Haya is by far the softest Holst Garn yarn base produced - perfect for newborns, very sensitive people and anyone who just want to enjoy the softness.
Haya is Spanish for beech tree. The perfect name for a yarn created as a tribute to Spring in Denmark – Helle Holst's absolutely favorite season!

The Yak used for Haya is 18.5/19.5 micron. The yak wool is dark brown. When mixed with Baby Alpaca and Mulberry Silk this will give a greyish base. This natural colour is in the collection under the name Oyster. All other colours are dyed on top of Oyster.
The solid colours are dyed which, in combination with the greyish base, that give a balanced melange effect in gentle soft shades.

Haya is available in 50 g balls. Approximately 183 metres per 50 grams.
Care: Hand washing is recommended.

Suggested knitting gauges

1 thread at needles 3-3.5mm(Approx. 28 stitches = 10cm).
2 threads at needles 4-4.5mm (Approx. 20 stitches = 10cm).