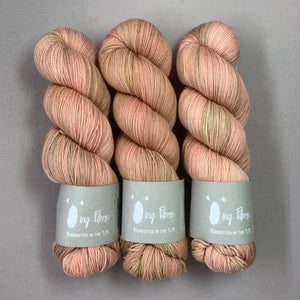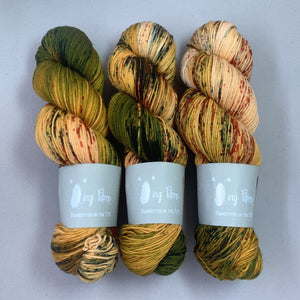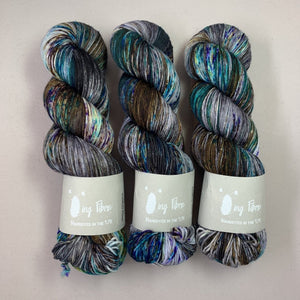 Looking for other products similar to this?
---
Product Information
For those who prefer a gentle twist to their yarn instead of single ply, this Qing Fibre Merino fingering weight yarn is ideal. Knits up well on 2.5mm-5mm needles, depending on looseness preference and how tightly you knit.

Fibre: 100% Superwash Merino
Yardage: 400m per 100g hanks
Qing Fibre is the amazing creative vision of Layla (Qing) Yang who has been dyeing variegated and eye-catching colours that pop and change with each stitch. Qing sources her luxury fibres from ethical sources in Peru and England to hand-dye in her London based studio. 
All Qing Fibres yarns are dyed to order and small batches of five skeins are highly individual. We recommend purchasing enough for your project to ensure that you can complete it without the stress of not being able to get the same colourway again or dyelot batch.

Colours: Please note that we have tried really hard to photograph each batch of each colourway. However, be aware when ordering these yarns online that all cameras and computer monitors show the colours slightly differently, especially blues and reds. Contact us if you need further information about a particular product.