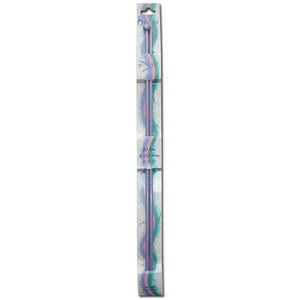 Looking for other products similar to this?
---
Product Information
35cm long straight single point needles. Quality steel reinforced materials coated in a"pearlised" plastic have a very smooth finish and a pleasure to work with in cold temperatures. No longer will those precious needles break!
The finer size needles are reinforced for strength and durability. The heavier sizes are hollow and are much lighter to work with.
Great for children and beginners as well as for small scarves and baby-sized garments.