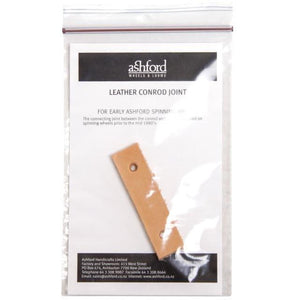 Looking for other products similar to this?
---
Product Information
Keep your spinning wheel well maintained and it will last a lifetime!
Ashford Leather Conrod Joint connector and clip is suitable for early Ashford spinning wheels manufactured prior to the mid 1980s.
Package contains 1 piece.
Ashford Quality Parts and Accessories also available instore.